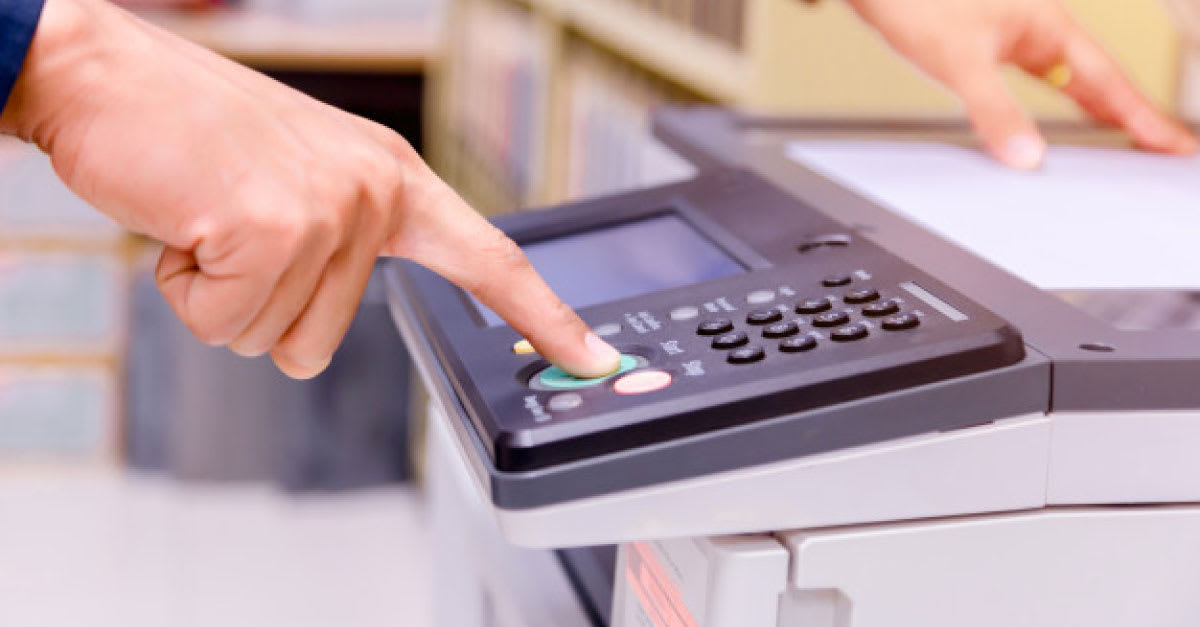 Many people have heard about the words photocopy and xerox copy. Some have used these terms interchangeably. It's imperative to know that photocopy and xerox copy are two different words. People's knowledge of the difference between the two will also help them better understand their nature, purpose, and contributions to fulfilling diverse photocopying needs. 
If you are in Memphis and you are looking for a Copier for your business, you may contact Clear Choice Technical Services in Memphis. You can ask about Copier Leasing Services in Memphis, Copier rental services in Memphis, and Copier Repair Services in Memphis.
Do Xerox and Photocopy Mean the Same?
People have been wondering if photocopy or Xerox copy means the same, and if they're different, what could be the factors that distinguish one from the other. There has been a long-running confusion among people regarding these two terms, but fortunately, there are sources and write-ups that tend to set the record straight. This article will somehow provide helpful insights so people can gain clarity and finally find an answer to feed their curiosity.
The word photocopy pertains to any copy made using a photographic process in producing images or copies of an original object or page. On the other hand, Xerox is a registered exclusive trademark, shortly known as "Xerox Corporation," a company name. This term could also mean copies made using Xerox copiers and machines.
Many individuals have been using "Xerox" incorrectly to mean a copy. However, the Xerox Company discourages such use and, if not opposed, will result in Xerox becoming a common term. This might also lead to losing its value as a trademark. Even the competitors of the said corporation don't favor the use of the word to mean a copy, for this detracts them from their marketing efforts.
Xerox as a Company
People use the term xerox more often to pertain to duplicate copies of documents. People, however, have many questions in mind. Is it really right to use the word "Xerox"? Does this belong to the English language? Though many dictionaries have listed the word as a verb, it isn't really a verb. Xerox is actually the name of a company that manufactures the very first photocopying machine. The company produced many machines, but can all of these be called Xerox machines? Definitely not.
Xerox Corporation is a well-known American corporation and a pioneer in advanced office technology and the very first to produce xerographic plain-paper copiers. The company also sells digital and print document products and services in over 160 countries worldwide.
Upon the success of Xerox's first copier, the company expanded to publishing businesses and other information products. It remained a major reprographics manufacturer and pursued developing word-processing devices, laser printers, and office communication networks. The company also founded a research lab.
Their product lines included printers, copiers, system and software support, digital print production presses, etc. Xerox Corporation is also recognized for developing digital photocopiers. Now that people have learned more about Xerox as a company, many of them begin to realize that Xerox and photocopy are not precisely the same though both are linked to photocopying and printing.
More about the Difference between a Xerox Copy and a Photocopy
When it comes to copy, you might be one of the many asking what's a xerox copy and a photocopy? Xerox copy is defined as a copy made through a xerographic printer. This could also mean a thing made identical or similar to another thing.
Xerox stems from xerography, a type of technology mainly used in duplicating documents and images. Xerography is widely used in fax machines, laser printers, and photocopiers. This technology works based on electrostatic charges and its process include a dominant method of image reproduction and computer data printing.
On the other hand, a photocopy is a specific result or product of scanning a paper on a printer or copy machine. A copy can actually mean this if the context strongly recommends it; however, it could also mean a different thing. For instance, you can copy files on your desktop, but these are not really photocopies even if you decide to print them.
If you plan to invest in photocopiers and printers, we have a complete range of items available for sale, lease, or rent. We also provide our customers with on-site tech support and remote for a computer setup. We also specialize in OS upgrades, repair, and maintenance, and we sell office equipment supplies and products that you might need.