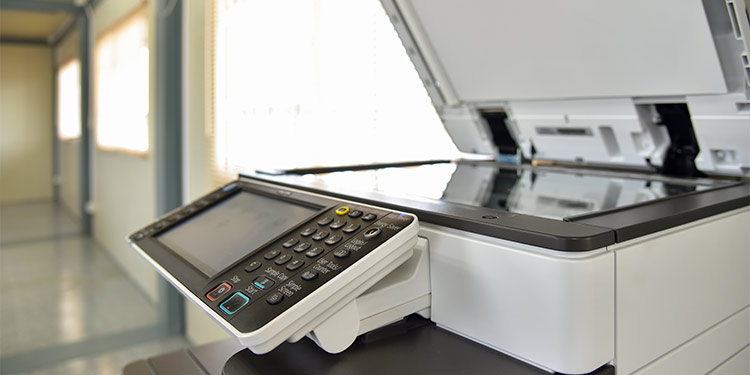 One major factor to high printing cost is the unnecessary printing of contents in color. Some businesses do not impose strict printing policies that often result in employees printing straight from web pages.
If you are in Memphis and you are looking for a Copier for your business, you may contact Clear Choice Technical Services in Memphis. You can ask about Copier Leasing Services in Memphis, Copier rental services in Memphis.
Websites contain huge content in color which eats up loads of ink and toner. In fact, it can be accounted for 15% of every printed page directly from any website. The statistics mean that your cartridge will run out faster than its estimated lifetime. At each time that your employee wastes an ounce of ink and toner on unnecessary content, your business is losing a big chunk of the allocated budget for printing expenses. Every page translates into dollars which could have been otherwise saved if you consulted professionals.
How to avoid unnecessary printing expenses?
Get to know your printer.
Printing costs vary between different printer models and its maker. To understand the capacity and needs of your machine, check the information provided on the packaging or the model and its specifications itself before making a purchase. Using this information, make some calculations to come up with an estimated cost of each page of print out.
Know the estimated yield capacity of each cartridge.
On the packaging of toner cartridges, manufacturers will indicate the estimated number of pages it can yield on an average. Often, this information is also available on the manufacturers' website. It would be easy to do a little research prior to making the purchase. There will be different figures provided for color printing as well as the conventional black-and-white printing. Before providing such numbers, manufacturers have conducted tests in order to determine its capacity.
In order to come up with the black-and-white yield, a text document will be printed by manufacturers. The document must use the toner to cover 5 percent of each page repeatedly until the cartridge runs out.
In calculating the yield for color printing, manufacturers will print a text and graphics document. This must use the toner to cover 20 percent of the entire page until the cartridge runs out.
Check the retail price of toner cartridges
In estimating the total printing cost, you must be able to identify the selling costs of the cartridges used by your printer. You may require help from your accounting staff in order to get these details. If this is not possible, you may visit the manufacturers' websites and check for their retail prices for the cartridges you need.
Determining the cost for black-and-white printing, you only need to get the price one toner cartridge: black. For color printing, on the other hand, you need to consider the prices of all four cartridges namely yellow, cyan, black, and magenta.
What should you choose: Inkjet or Laser printers?
Time and again, people often miss the differences between these two types of printing technology. Inkjet printers utilize microscopic nozzles to spray liquid ink unto the paper, while laser printers use heated fusers and toner cartridges to come up with the prints. Although you can purchase either a basic laser or inkjet printer for roughly the same cost, a budget laser printer may not be able to print in color and is restricted only to black-and-white printing.
Purchasing an inkjet printer may offer great savings, but what you get to save on the initial purchase may easily be replaced by its running costs. Inkjet printers have the most pricey liquids on the market that even for ink replacement you will have to allocate a hefty amount. On top of that, this type of printer requires regular cleaning and maintenance to avoid any possibilities of clogging up. Although it requires that much, inkjet printers are designed to take on printing on a heavy medium like special photo papers and even on CD/DVDs directly.
When left unused, laser printers do not have the tendency of clogging up and can be idle for a long time, unlike the inkjet counterpart. However, laser printers can only print on standard printing medium and quality may be affected easily with uneven toners. It is necessary to determine the type of printing medium and the documents you will be using your printer for. If you only require a printer for your invoices, it would be best to settle with the standard laser printer. For more information, call Copier Lease Memphis professionals for help.